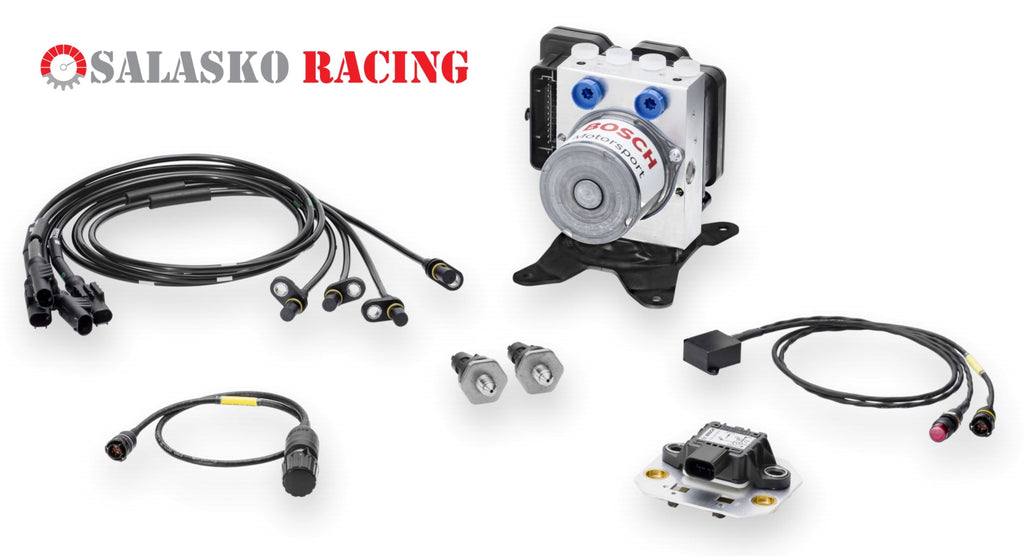 Bosch M5 ABS
$ 0.00
This is Bosch's new replacement for the M4 ABS with many upgrades including:
Enhanced brake performance with further developed ABS control algorithm (for example, corner braking).
Calculation and display of optimal brake balance
New ABS hardware for improved wheel slip control
Extended variety of wheel speed sensors
Improved system robustness due to cancellation of susceptible brake light input
Diagnostics via CAN as driver information (for example, warning messages on driver display)
Available as a "Clubsport" Kit or with a complete Autosport Wiring Harness. Fitment for a variety of cars also available. Email ben@salaskoracing for pricing & details.